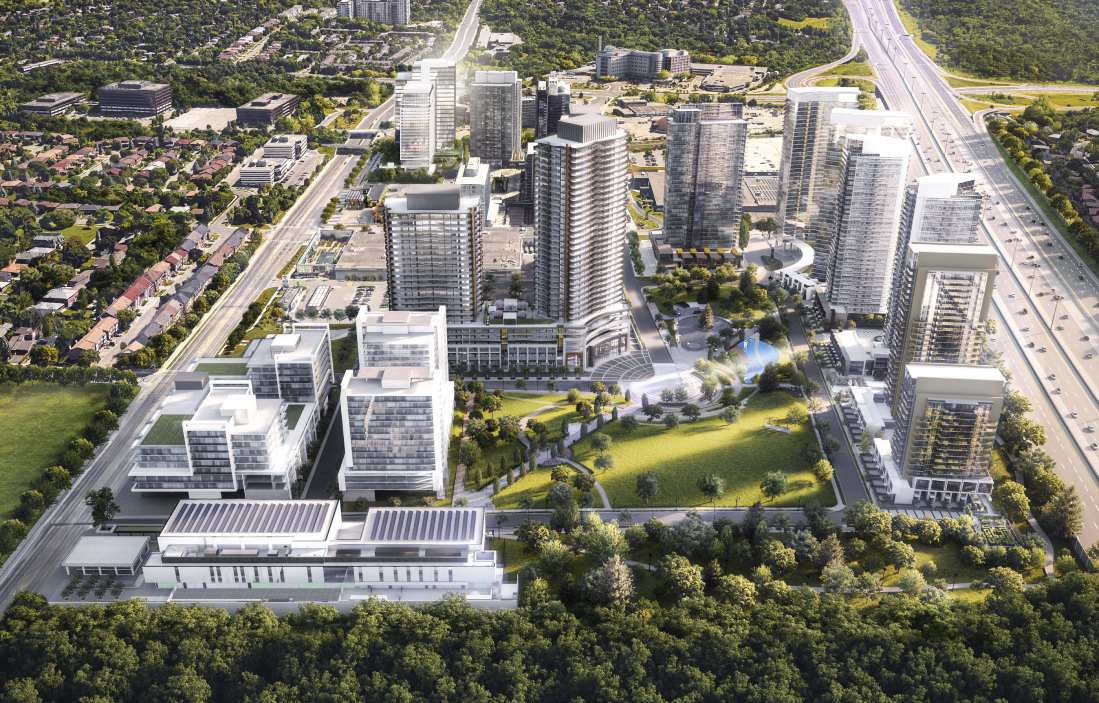 *Artist Concept of Preliminary Design
A distinguished address in prestigious North York
King's Landing brings famed community builder Concord's global prestige to the heart of the Greater Toronto Region. Primed to become the pinnacle of this coveted community, King's Landing is situated adjacent to the elite Bridle Path neighbourhood where prosperity and diversity reign supreme. With eight acres of scenic parkland outside its windows, King's Landing offers an elevated living experience suitable for modern-day nobility.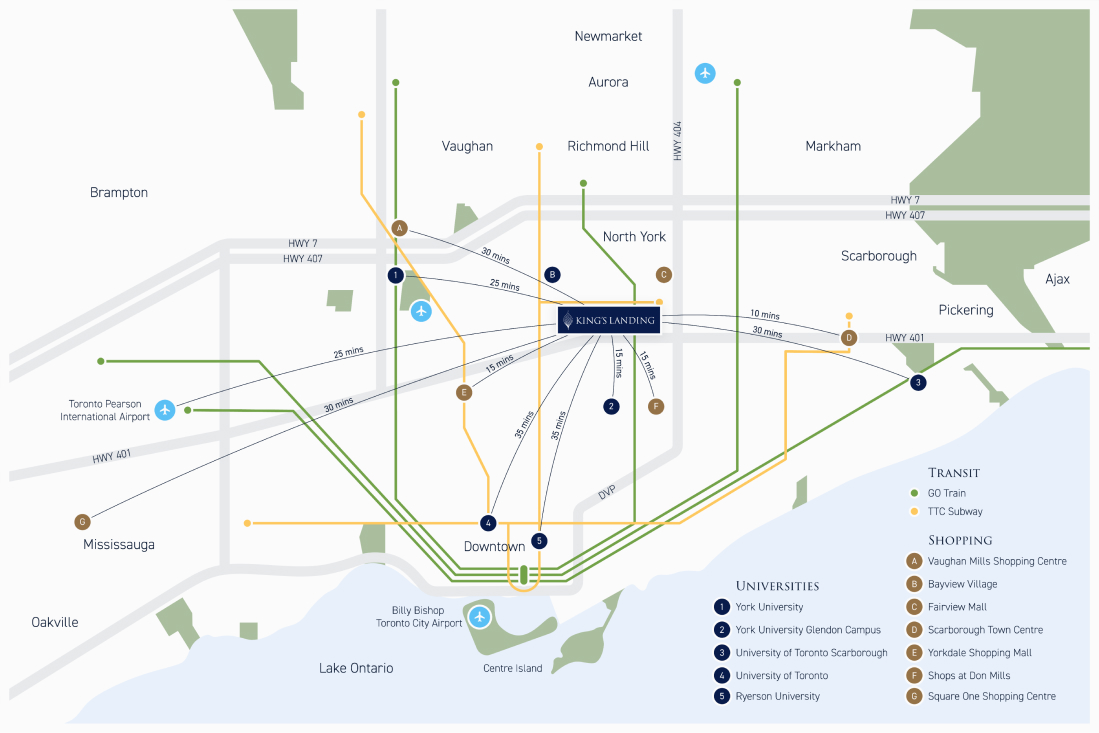 Experience a realm of possibility
King's Landing isn't just a destination in itself. Its position at the centre of Greater Toronto affords residents efficient travel to the rest of the bustling region. Step onto the subway or GO Train or access the major roadways to quickly jet off via Pearson Airport, or take in dinner and a show in Downtown Toronto. Nothing is beyond your reach.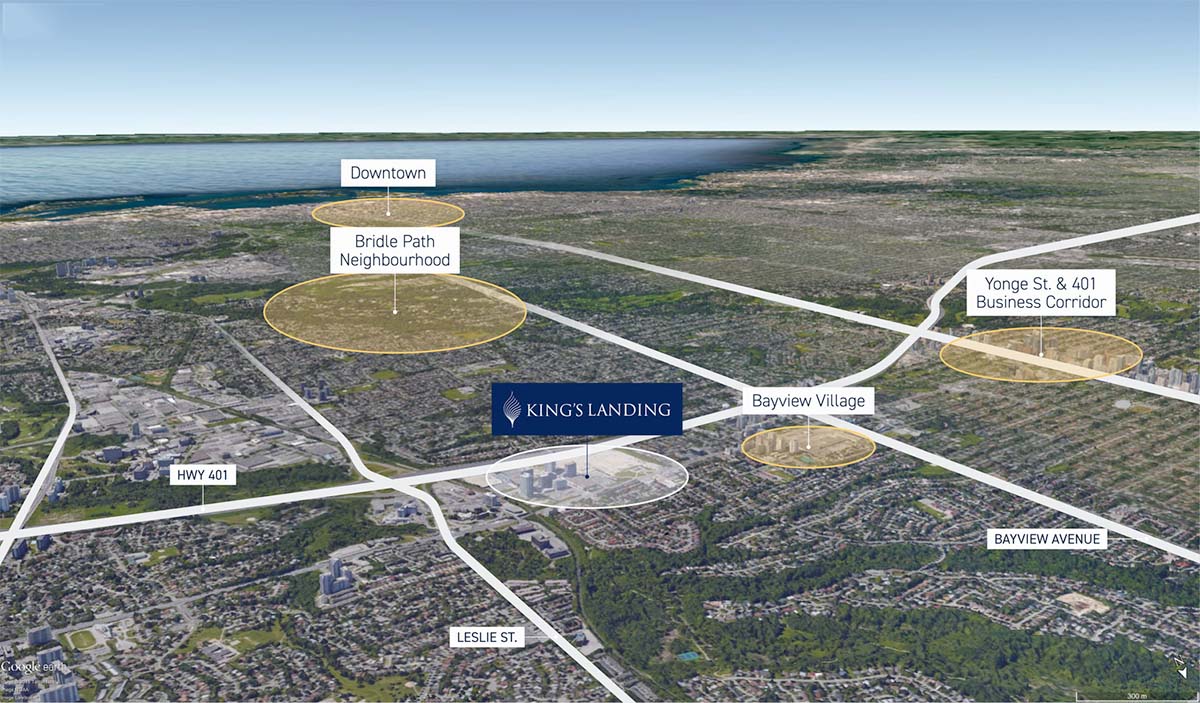 A higher standard of living
Within their new domain, King's Landing residents can expect to find a selection of fine restaurants and fashionable shopping centres befitting the area's lofty status. North York is also home to some of the province's elite private schools and acres of parks, making it the perfect fit for discerning families seeking a high-quality education amidst a nurturing community.